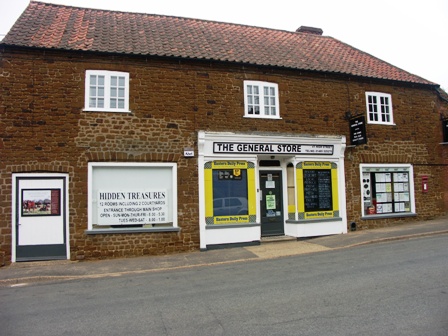 The General Store
41 High Street
Ringstead
PE36 5JU
TEL 01485 525270
https://www.instagram.com/the_generalstoreringstead/
Monday-Tuesday 8 - 1 Wednesday Thursday-Friday-Saturday 8 - 5 Sunday 8-1
Open all bank holidays except xmas and new year.
Quality foods.
Here you will find top brands at very competitive prices, we pride ourselves on sourcing as diverse a range of food as we can, bought locally whenever possible. Over 150 different beverages which include teas, coffee, infusions, cordials and presses, what we do not stock, we may be able to get for you, so please ask.
Local food and drink.
At the general store you can buy Norfolk free-range meat packed by a local butcher. A small range of frozen is always available, fresh to order, also fruit and vegetables, we also sell local apple juices, honey and cheeses. Come in and explore.....
The Norfolk ale shop.
Found within the general store you will find the ale shop. Our list of Norfolk ales exceeds 60. The range due to seasonal brewing and the availability may restrict this number, but we try to have at least 60 ales for you to choose from. Tasting notes are available in-store or we can email you our listings.
Hidden treasures.
Behind the general store you will find a labyrinth of rooms and courtyards filled to the brim with arts, curios, collectables, jewellery, gifts and cards, also great ideas for both home and garden.